When given the opportunity and the appropriate tools, the level of understanding knows no bounds. 
Concentric Circles- Diffusion of Knowledge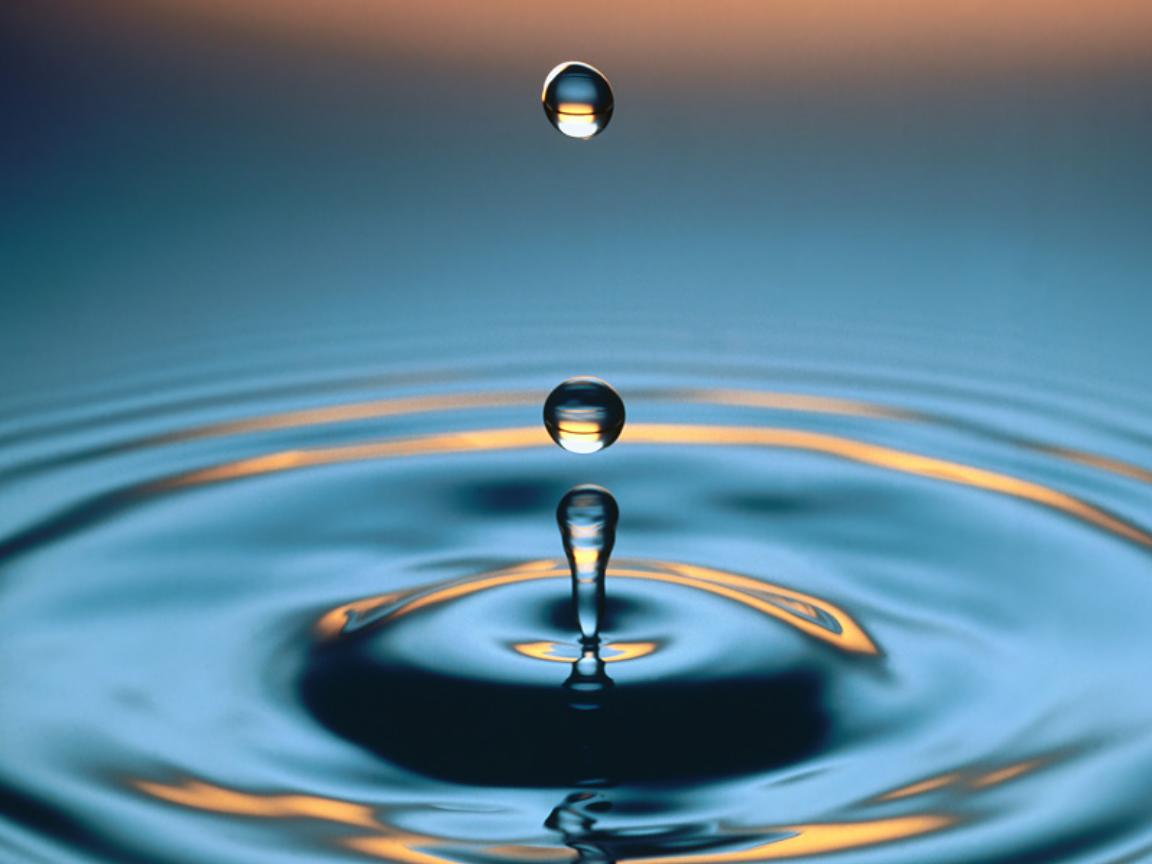 One way to think of this model is the analogy of the ripples that radiate out from the point of impact when a rock is thrown into a lake.  In Concentric Circles of Knowledge, student thinking and understanding radiates out from the point of impact of the reading, topic, lesson, etc.  The purpose of this instructional model is to process connections and relationships.  Of course this model can also be used in the reverse, moving from the broad outer circles to the inner circle.
Download File Con.circles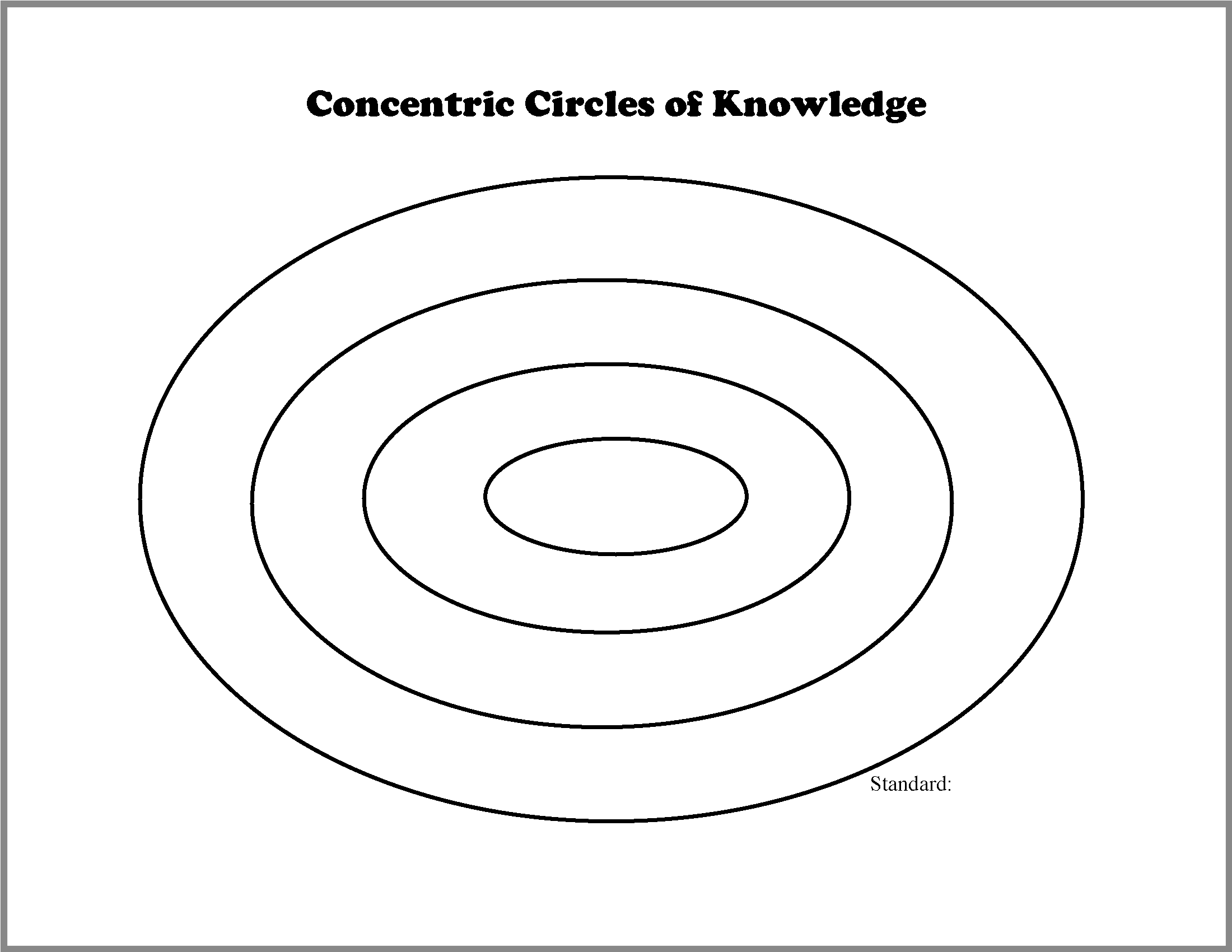 Different Concentric Circle Frameworks –
Consider these different concentric circle frameworks to explore connections and relationships.   They are dependent on purpose of the learning and vary in cognitive demand.  Self to World requiring a different level of thinking than Critiqued.
---
Concentric Circles for Researching the Lives of Others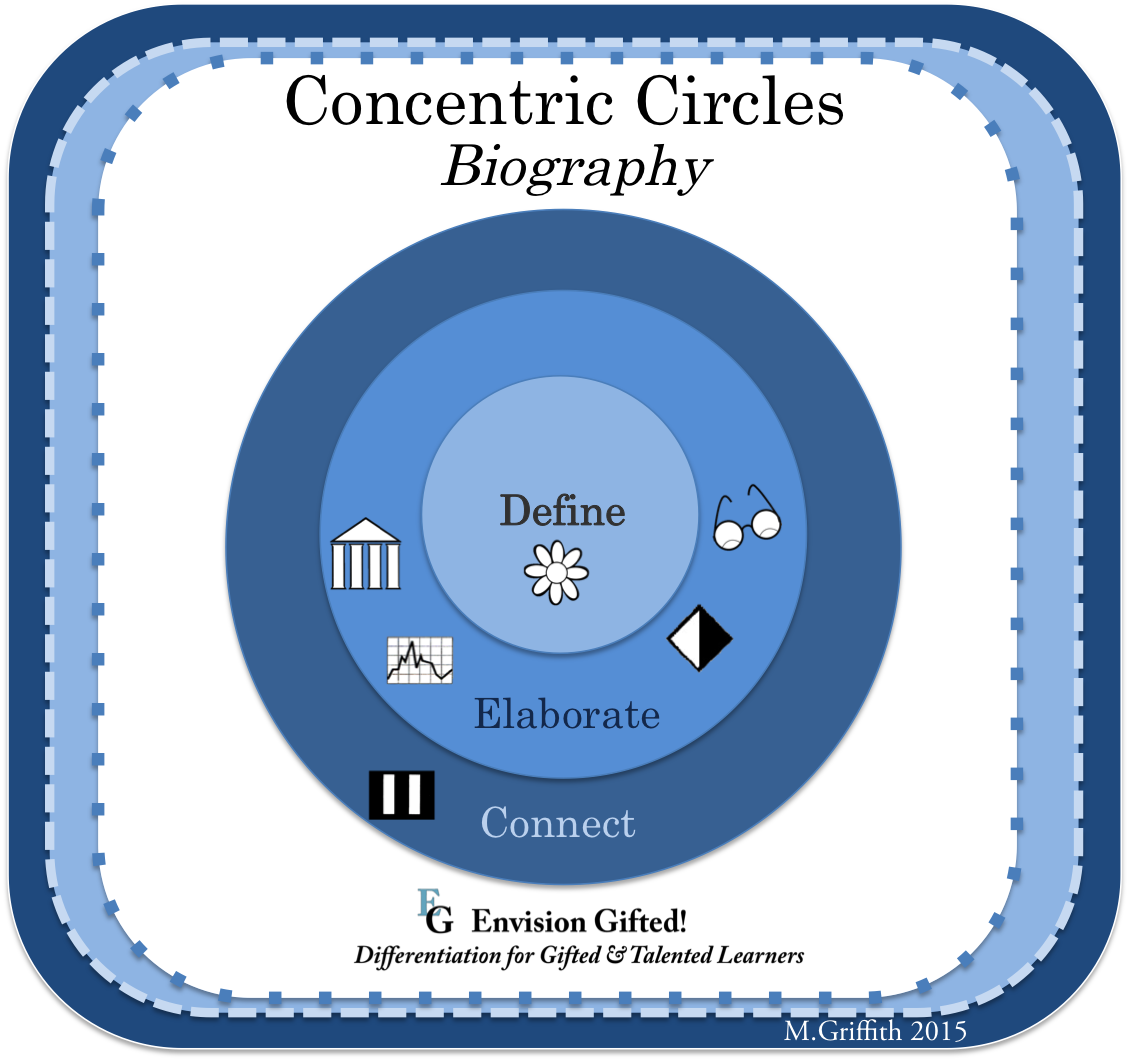 Concentric circles are great for helping students dig deeper in their research.
For example, if your students are working on biographical research you can have them use the inner most circle to define the person.
"What are the basic details we need to know about this person?"  
The next circle is dedicated to elaborating more about the person.
"Tell more about the person.  
What are some ethical issues that surrounding his/her life or work?  What conflict(s) did this person encounter and overcome? 
How did other people perceive this person or his/her work? 
What is the big idea that drove this person?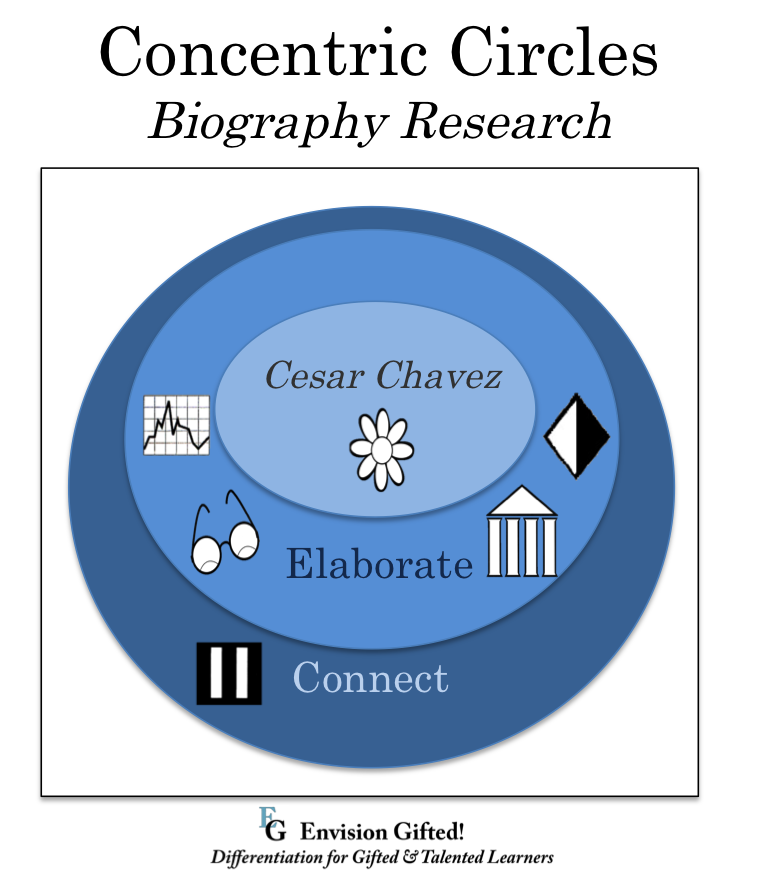 What trends contributed to the experiences (both positive and negative) of this person? 
The final circle is used to draw parallels/connect this person to a larger context.
"How does this person connect to other people during this time period; Other time periods?
What parallels can you draw between the big idea of the person and other people who shared a similar big idea? 
Where have we seen other people like this person?
Concentric Circles- Change Makers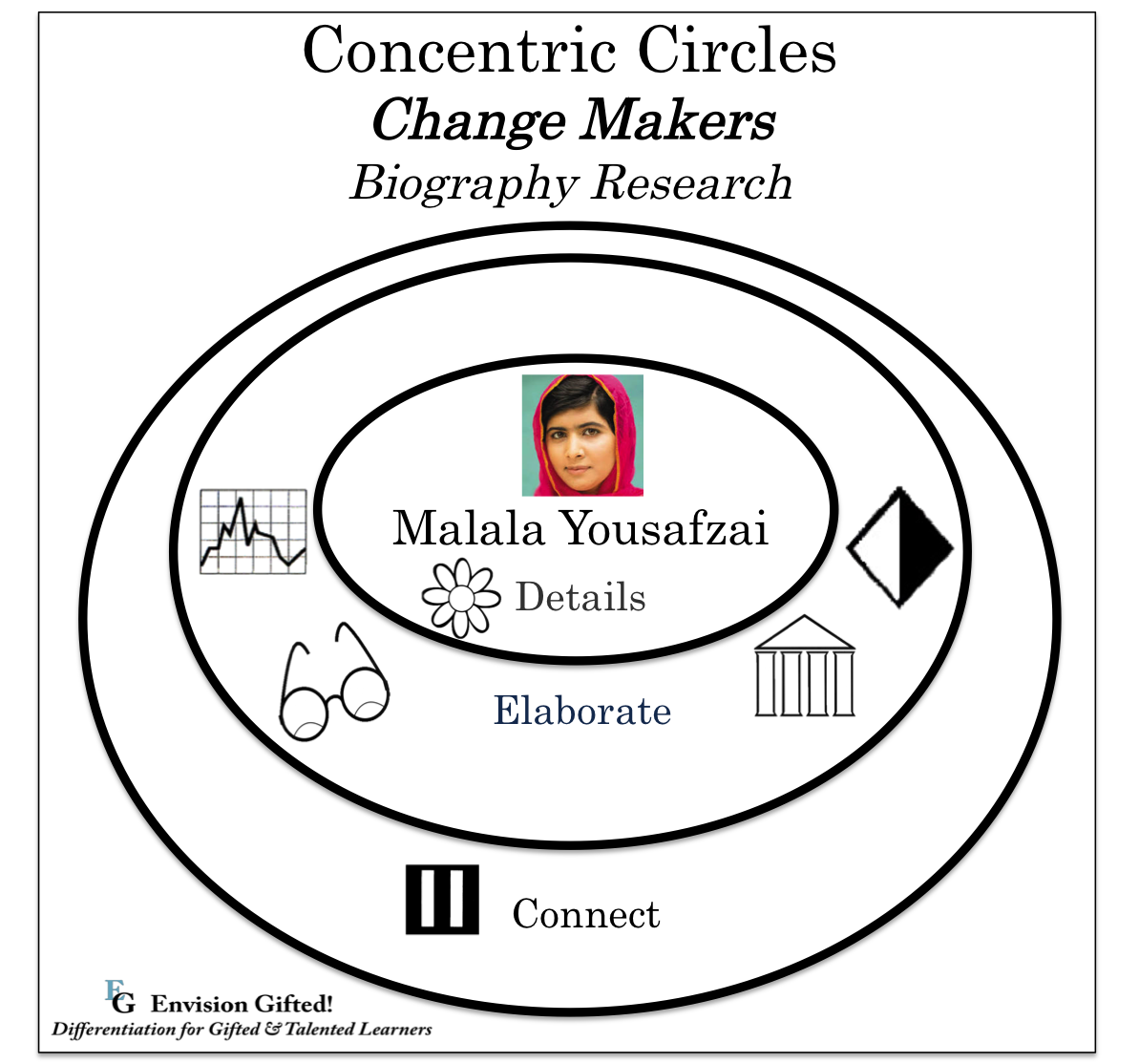 Tired of assigning the same old biography research assignments?
Why not have students focus their research on Change Makers or more specifically, Young People Who Have Changed The World?
Move beyond the expected or usual people in history that students often research and already know a lot about.
Non-Fiction Resource!
Check out the great site 12 Story Library (link right).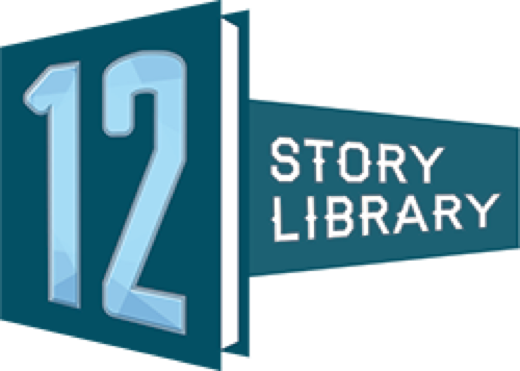 It's a free resource that goes along with their books, however, you don't need their books to benefit.  The book topics are constantly updated and allow students to continue research into their topic with recent and relevant information.
SaveSave
SaveSave
SaveSave
Save
Save
SaveSave